EDUCATIONAL RESOURCES
SCHOOLFORALL offers many educational resources to promote and improve the integration of children with visual impairment between 0 and 6 years old in their classrooms.
With these resources, teachers of pre-primary schools will be able to create an inclusive classrooms through multiple tools and adapted applications designed so they can work with these students.
Among the multiple resources developed, two are very worth highlighting:
O1 – VIRTUAL TRAINING COURSE FOR TEACHERS AND PRE-PRIMARY SCHOOLS FOR THE INCLUSION OF STUDENTS WITH VISUAL IMPAIRMENT IN THEIR CLASSROOMS.
This is a training course for pre-primary education teachers containing all the necessary materials for them to achieve the inclusion of visually impaired students in their classrooms. This online training course allows a dynamic and flexible training without the need of traveling.
O2 – ORIGINAL ICT TOOL FOR THE INCLUSION OF STUDENTS WITH VISUAL IMPAIRMENT IN THE CLASSROOM.
We have developed a multimedia game aimed at children with visual impairment, but also at all other students. This tool is intended for the sensorial-perceptive development of its users and the stimulation of their creativity, while boosting group work and socialization among all students, by promoting collaborative work on a level of equality regardless of their barriers.
This APP improves and stimulates cognitive development and promotes visual and hearing stimulation, cause-effect relationships, and learning through a motivational and stimulating tool with multiple sensory stimulation. It encompasses different levels of complexity, from passive reception to the active participation of students through their interaction with the tablet or Android/Apple device, from which teachers are able to customize several features.
---
Along with these two resources, multiple tangible results will be created to complement them and enhance their impact:
R1. «Towards inclusive children's education classrooms» methodological guide
A methodological guide for the adaptation of early childhood education centers into inclusive schools for children visual impairments. This small guide will compile a series of tips, ideas and recommendations developed by experts, parents and researchers, on how to adapt the school plan to the special needs of these students.
R2. Early stimulation program for children with low vision User's Guide
A flexible and innovative methodology to train childhood education teachers through a virtual learning compatible with their work in the classrooms, designed by experts, family members and the beneficiaries themselves.
R3. Audiovisual and teaching resources for education
We offer a compilation of educational materials and audiovisual resources that will allow teachers to understand how their students with low vision see and feel.
The following is a series of videos that sow diverse dialy situations of persons with low vision.
---
We also attach multiple materials that will show you the situation of low vision in Europe and especially in Spain, Italy and Norway (countries that promote this project). As well as a dissemination manual to help us enhance the dissemination and impact of the project
R4. Poster of Europe
R5. Poster of Spain
R6. Poster of Italy
R7. Poster of Norway
R8. Dissemination Plan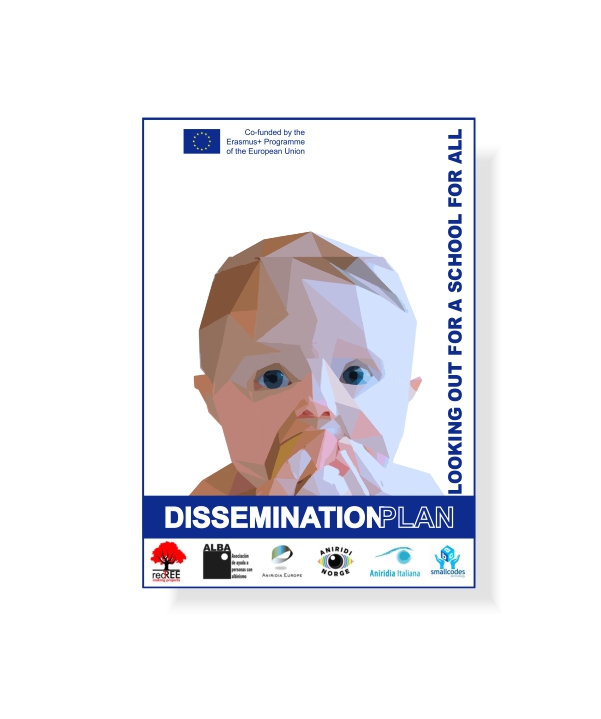 ---
Finally we offer an Inclusion Plan to promote the participation of persons with low vision in social and educative projects:
R9. Inclusion Plan
A specific Inclusion Plan has been designed for this project, paying special attention to the special needs of people with albinism and aniridia.
The Inclusion Plan covers general and specific measures regarding these two diseases ).
The Inclusion Plan contains measures both for internal (traveling within the country) and external (traveling to other countries) mobility activities.
The Plan is completed with an individual assessment and adaptation process, covering the specific needs of each of the participants, which consists in the use of individual self-evaluation questionnaires for adults, and an external evaluation